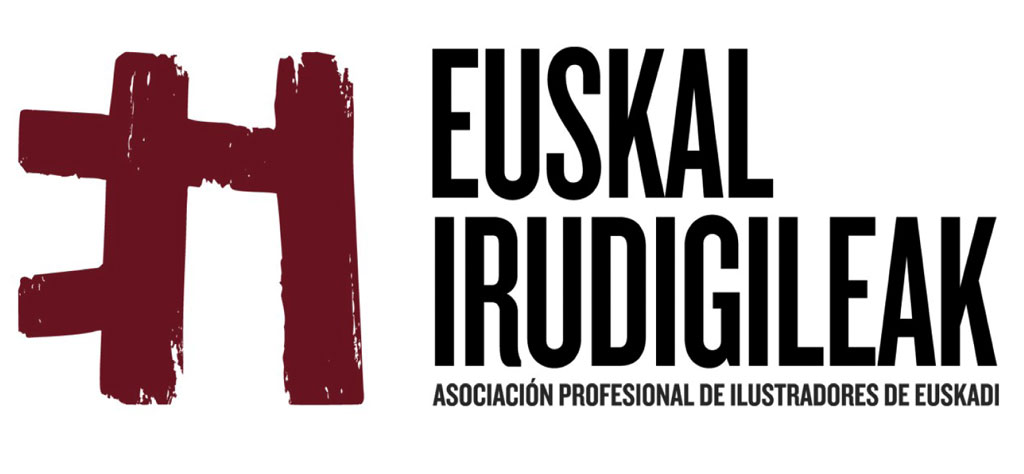 Area of competence: All areas of Illustration.

 Year of foundation: 2003

 Number of members: 74
Publications
IRUDIKA catalogue, 2007
ELBALANZIN magazine published annually
Chairman: Daniel Martín
Board members: Enrique Martínez-Inchausti,
Núria Hernández, Iban Barrenetxea, Sara
Férnandez Morante, Jose Javier Quintana, Elena Odriozola, Alberto Muriel.
Managing Director: Daniel Martín
Coordinator: Estibaliz Cearsolo 

 
Services: Legal and professional advice, gallery of
illustrators, building collaborations with other organisations,
news section on the website, publications, courses and
workshops.
Membership Fee: € 36 quarterly (€ 18 for students)
Benefit of Membership: All members, who are mostly freelance illustrators and students, are entitled to a free consultation about any problem they may have, also advice on ethical and contractual problems, copyright and moral right disputes. Members receive discounts on association events. Euskal Irudigileak has a website with a directory of all the details of members, including samples of their work. They also get updates about bookfairs, prizes and courses by email. The association works closely with other associations and groups related to illustration in the Basque Country.

Recent activities: A course on meeting & networking, monthly get togethers, providing judges for competitions, illustration course by Ellen Weinstein, our magazine Balanzin11, a talk by Enrique Flores.
Head office address
Euskal Irudigileak, Asociatión Profesional de Ilustradores de Euskadi
, Santa María 3, 1° B, 48005 Bilbao, Biskaia