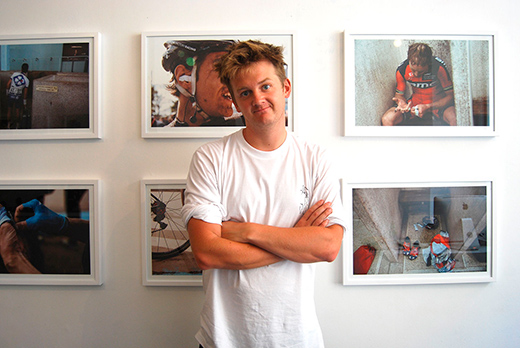 We are happy to present one of the speakers at Sharing Possibilities Oslo 2014! If you have not signed up for the seminar we encourage you to do so here!
Charlie Hood, Beach
Beach London is a gallery, creative agency and shop in Shoreditch working with some of the world's leading illustrators and designers. First started in 2011, Beach has quickly grown into one of London's most exiting hubs for visual communication, pointing us in new directions for the deployment and development of illustration. Charlie Hood was one of the initial partners of Beach and is today part of running both the agency and gallery.
The walls at Beach have been covered by the work of such fine practitioners as Will Sweeney, Anthony Burrill and James Jarvis. Beach encourages illustrators and designers to explore and develop their practice in a fine art context, as well as supporting it through editioning and publications. The shop in store and online, presents artist designed prints, books, clothing, products and more. Through their agency they curate and produce print, digital and moving image work for both clients and brands.