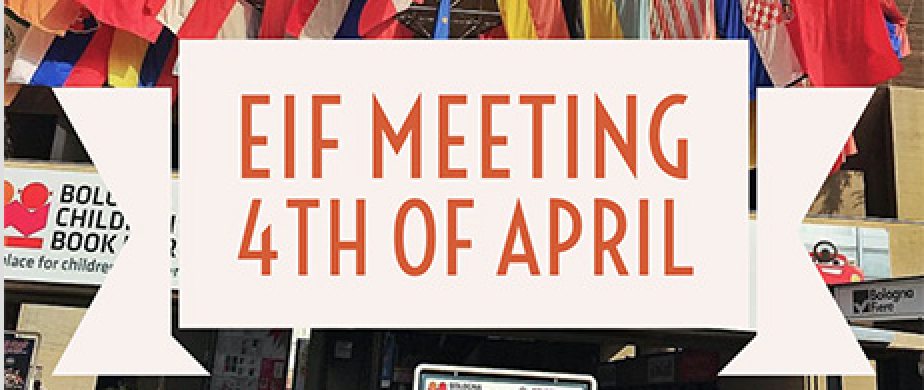 Here's the agenda for our EIF informal meeting 14:00-16:00 at 'Sala Intermezzo'.
You can find that conference room by checking this map:
http://www.bolognafiere.it/mappe_eng/index_mappe_en.html
To make it simple, right after the entry gates to the fair, go out beyond the glass door to your left and either climb the stairs or walk to the upper floor of a glass building there. You should be able to see the 'Sala Intermezzo' sign. In case of doubt, ask any of the clerks at the entry and they'll show you the way.
To make it even simpler, come to our stand in Pav.26, B88 at 13:40 and we walk there together.
Here's the agenda:
EIF INFORMAL MEETING AGENDA
1 – Welcome to guests
2 – Updates from participants
3 – EIF news
4 – Oslo Sharing Possibilities 4-6 Octorber 2017
5 – Spain's Ninja Guide for Illustrators
6 – Suggestions, critiques and proposals from each member
7 – Photo shoots
8 – End of Meeting